Stay in touch with your talents!
You probably know the situation: You have many applicants per year. But not everyone applying can be hired at the moment – even if you think they are interesting talents. How about a simple and exclusive way to stay in contact with these people?
congreet offers a cost effective solution with which you can easily stay in touch with all potential candidates.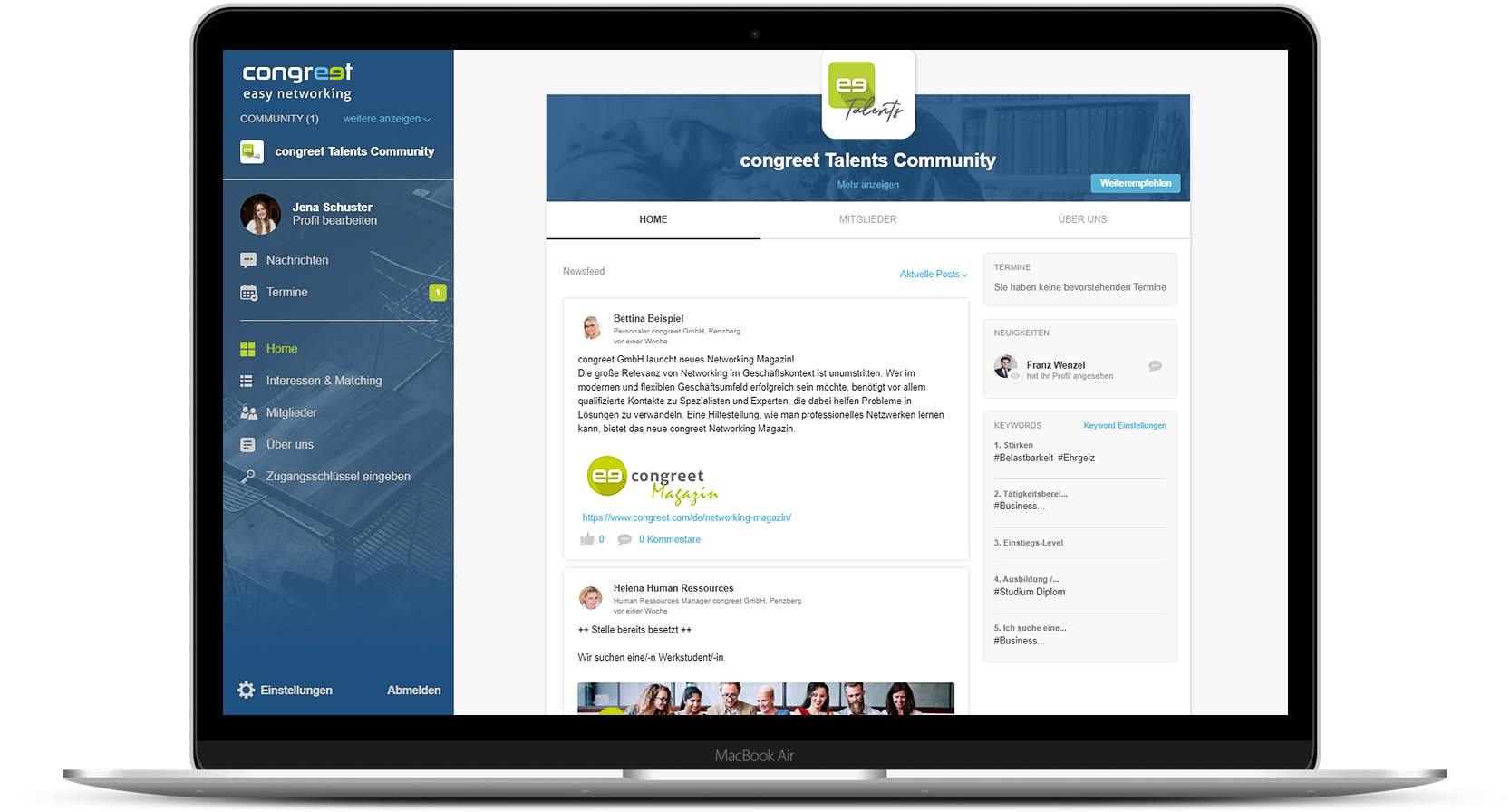 Stay in touch with potential candidates