Broadcasting can be used to send spontaneous or time-controlled messages to all attendees or members. This feature makes it possible to address members or attendees directly in a simple way. Therefore it makes the attendee communication a lot easier. The message is sent directly to the inbox, in the messages area. If users use the app, they receive a push notification on their smartphone. Even if you have not opened the app at the moment. Depending on your settings, congreet will also send an additional email to alert users to the new message.
News tailored to the target groups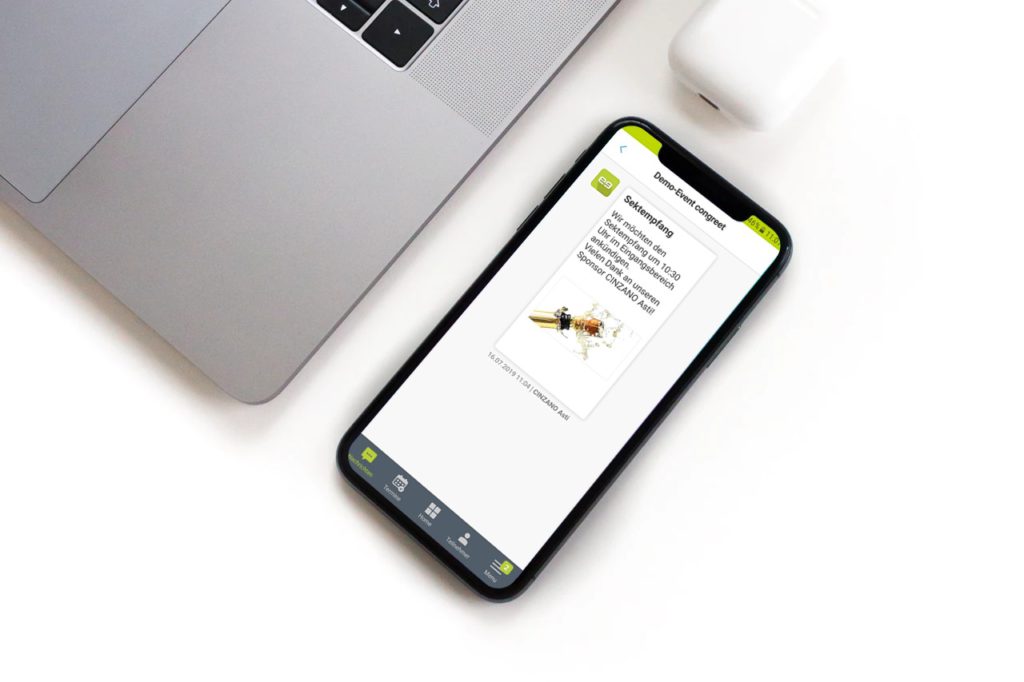 If there are different user groups within the community or the event, you can address them individually with special broadcasts.
You can limit the recipient group even further by filtering it according to keywords. This makes it possible to send certain messages in a very targeted manner. For example, exclusively to users who have selected "marketing" as a keyword in the competencies. This allows marketing messages to be very specific and only sent to the relevant target group.
Possible ways of use in the event business
Good applications for time-controlled broadcasts are, for example, reminders for agenda items, lectures or general greetings. By sending links in the broadcast, visitors can also be redirected to further websites containing visitor questionnaires or general information.
With ad hoc broadcasts, the organizer can send messages to all visitors at any time if things have changed in the process or if he wants to point out spontaneous actions.
Possible ways of use for communities
Broadcasts can also be sent on behalf of sponsors or advertisers to send certain messages with advertising content to users as "sponsored content".
In addition, direct messages are suitable for important current news, where you want to be sure that no one misses it because it could be overlooked in the news feed, for example.