The best solution
for your online community
Offer a space for exchange and networking
In an online community, people come together to exchange experiences and knowledge, to discuss and to find interesting contacts.
The congreet community software offers the perfect platform to meet all the needs of your members.
Regardless of whether it is a community for customers, association members or employees, we have the optimal solution for you.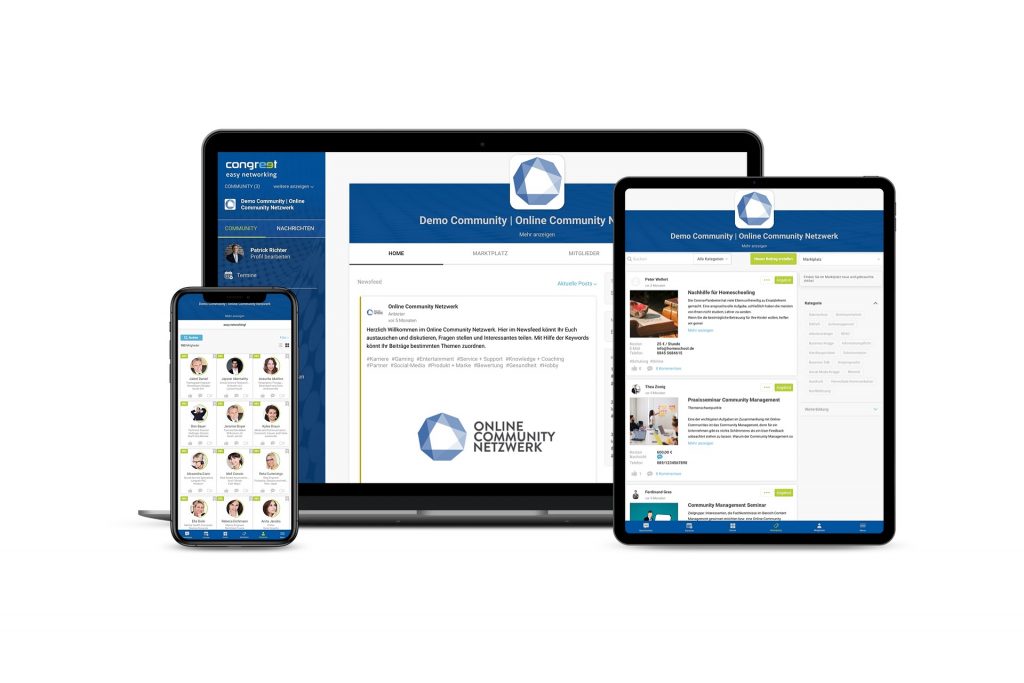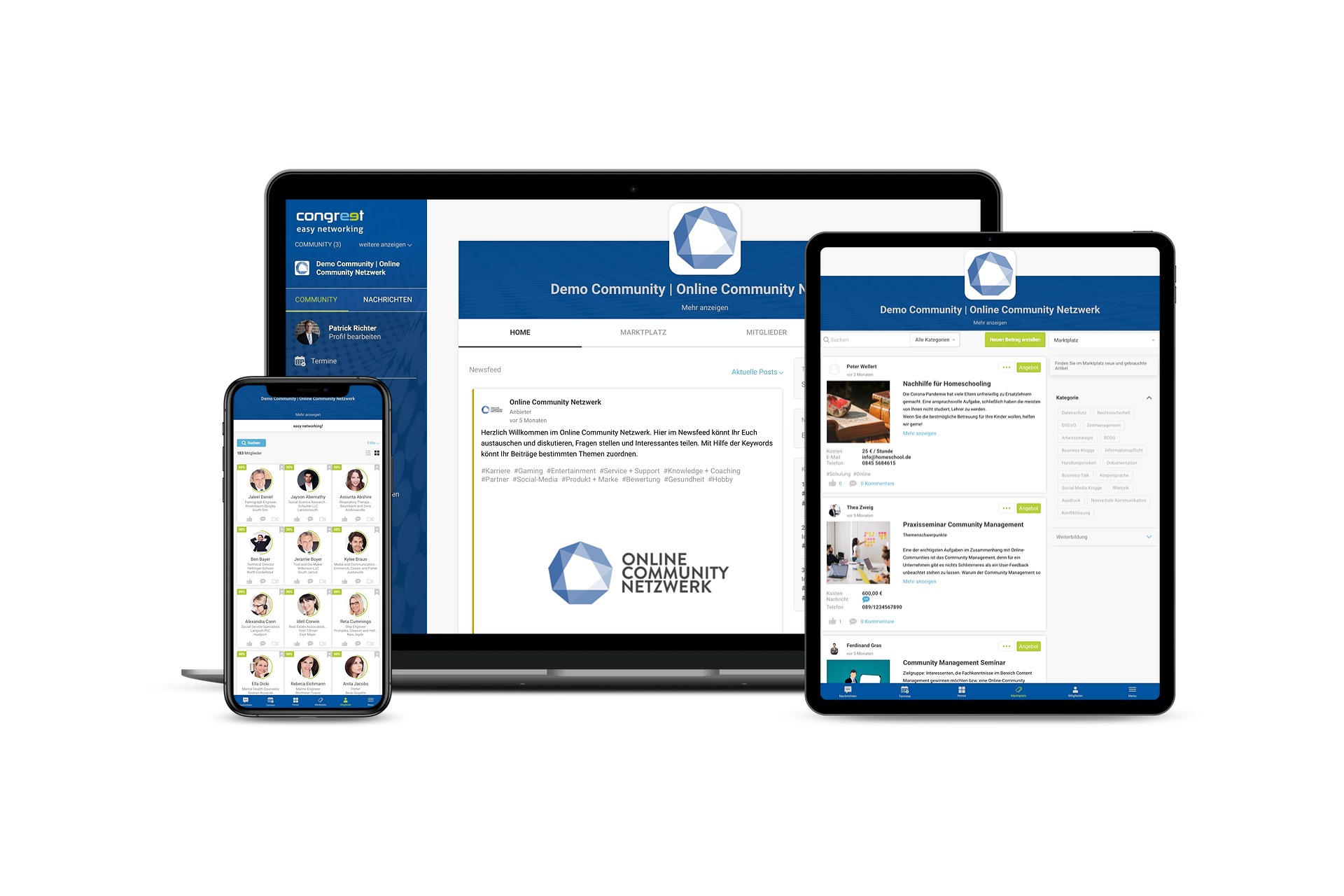 Benefits for your members

Thanks to the integrated matchmaking, members can quickly and easily find interesting contacts based on common interests.
Members can exchange information via 1: 1 messages, via group and video chat or via the newsfeed.

Members can quickly and easily find out about news via broadcast messages or posts in the newsfeed.

The closed platform creates a safe and exclusive space to which only a select group of people is allowed access.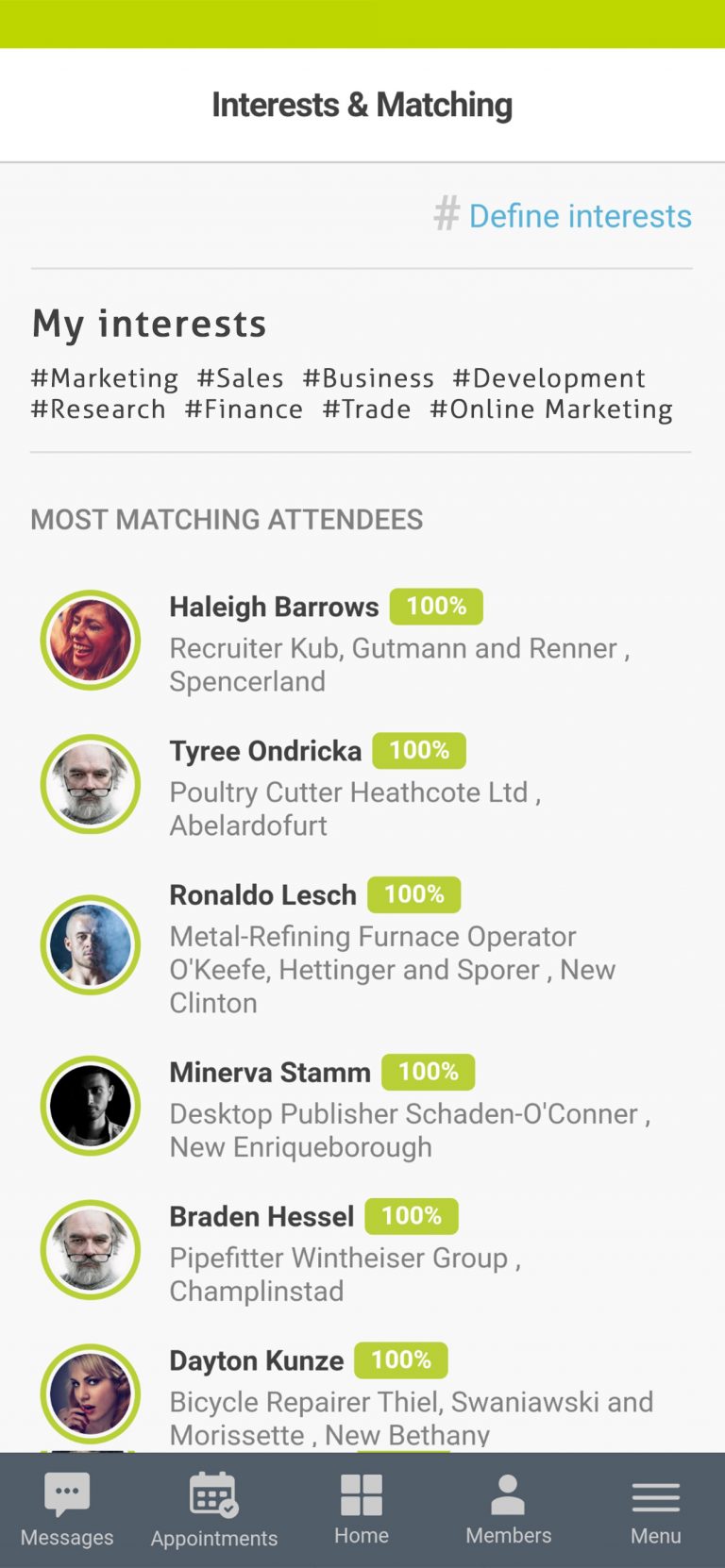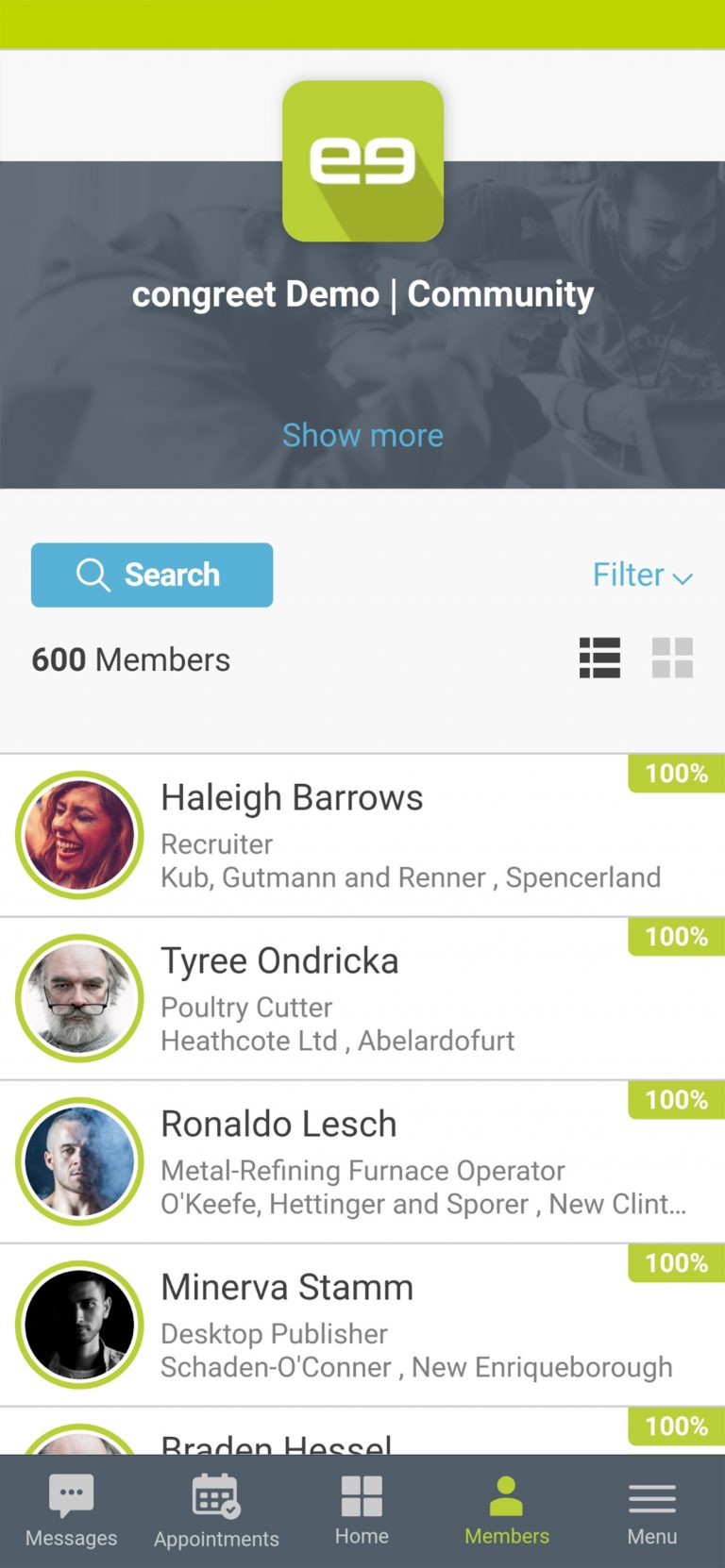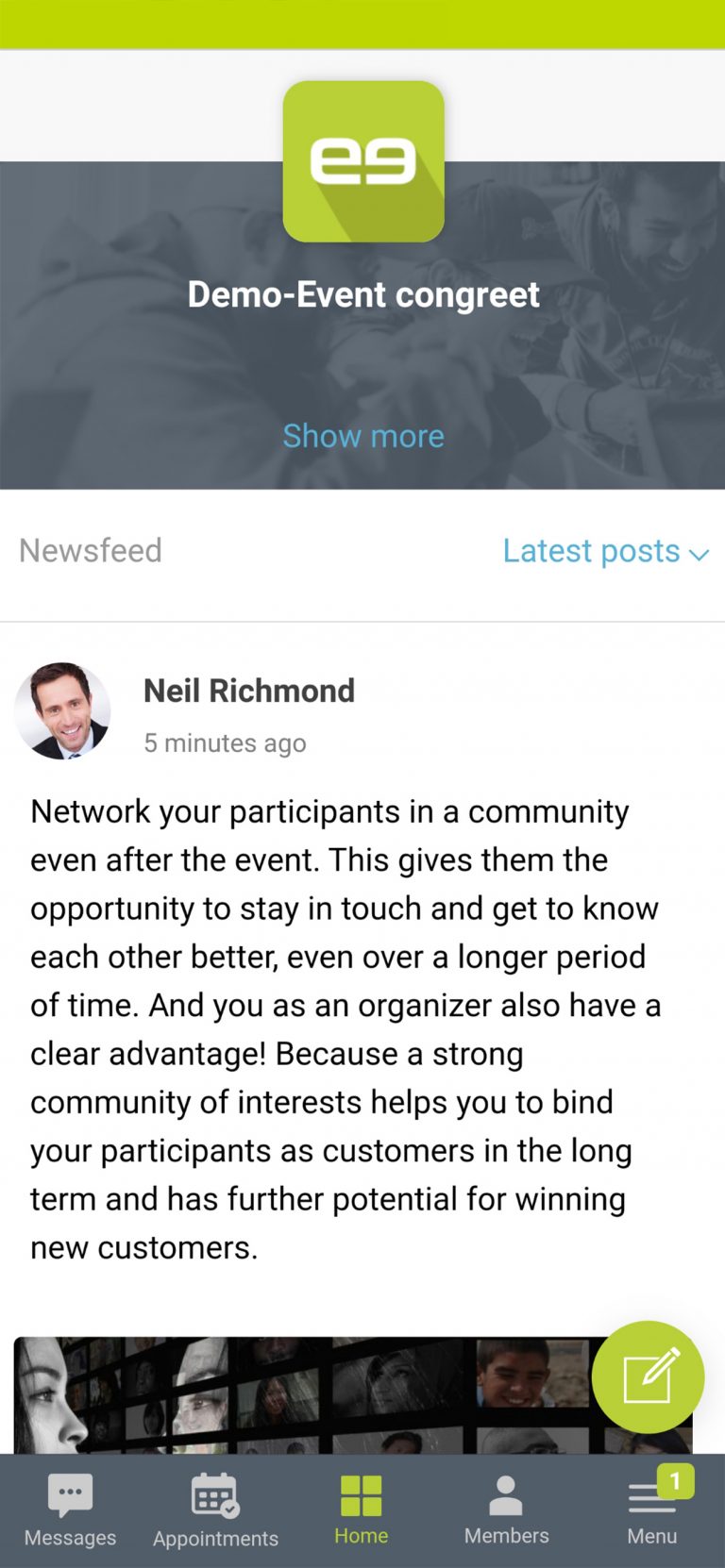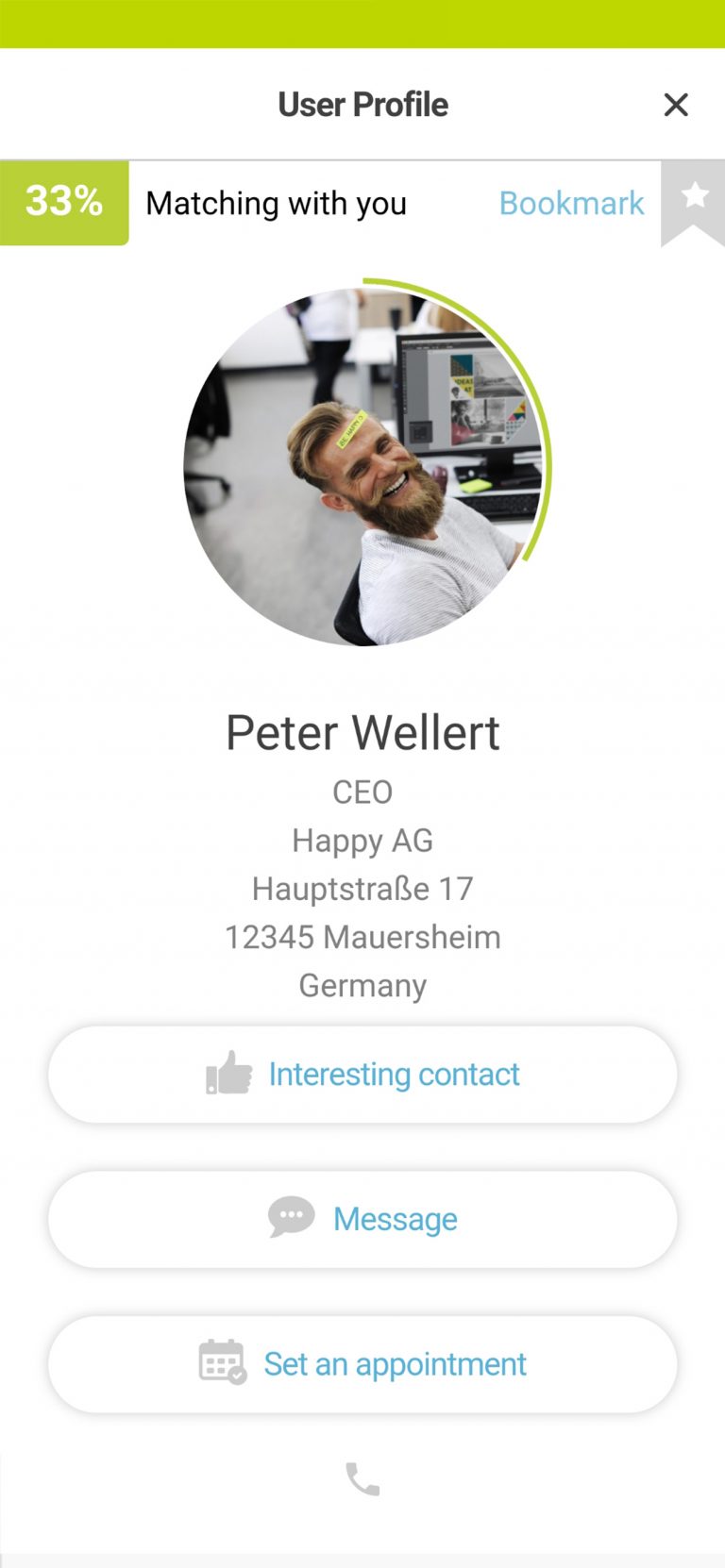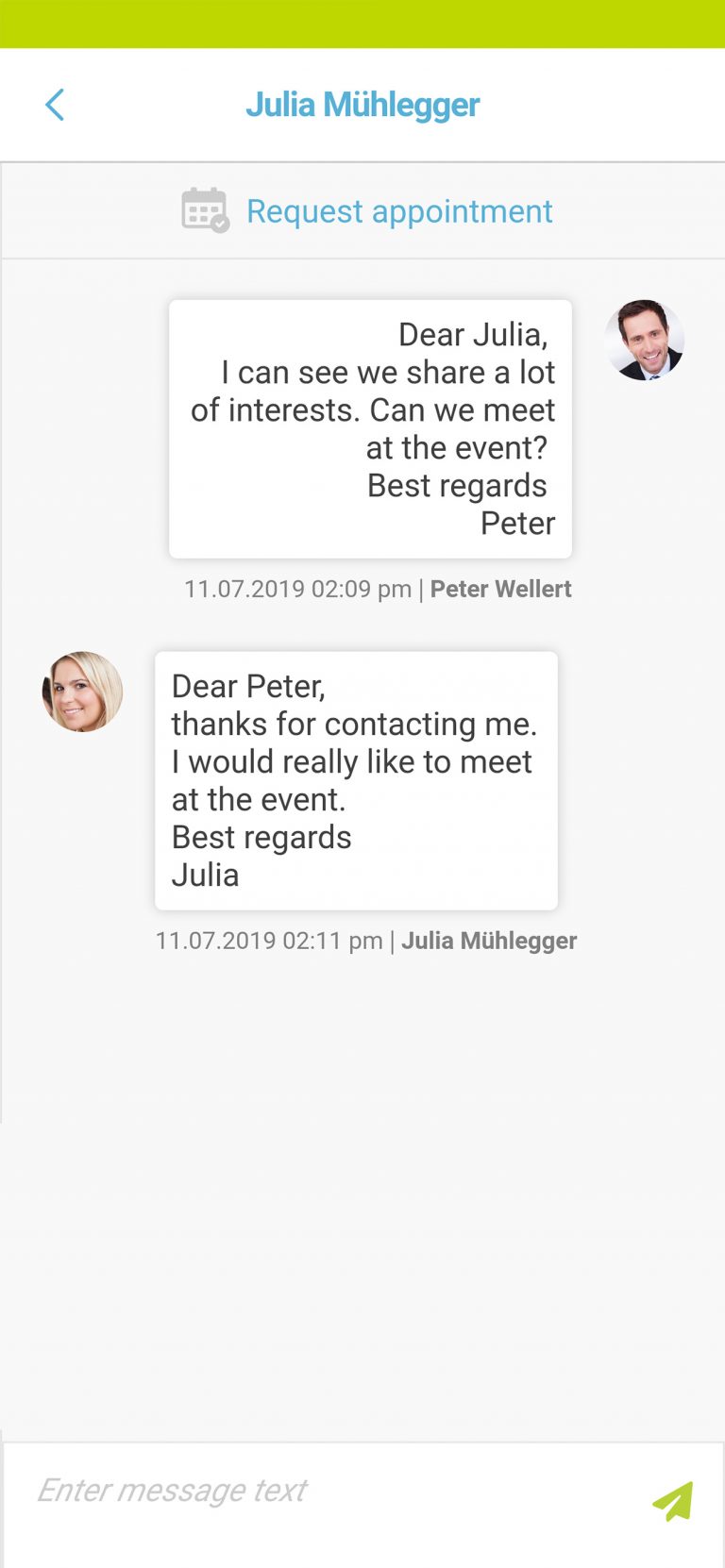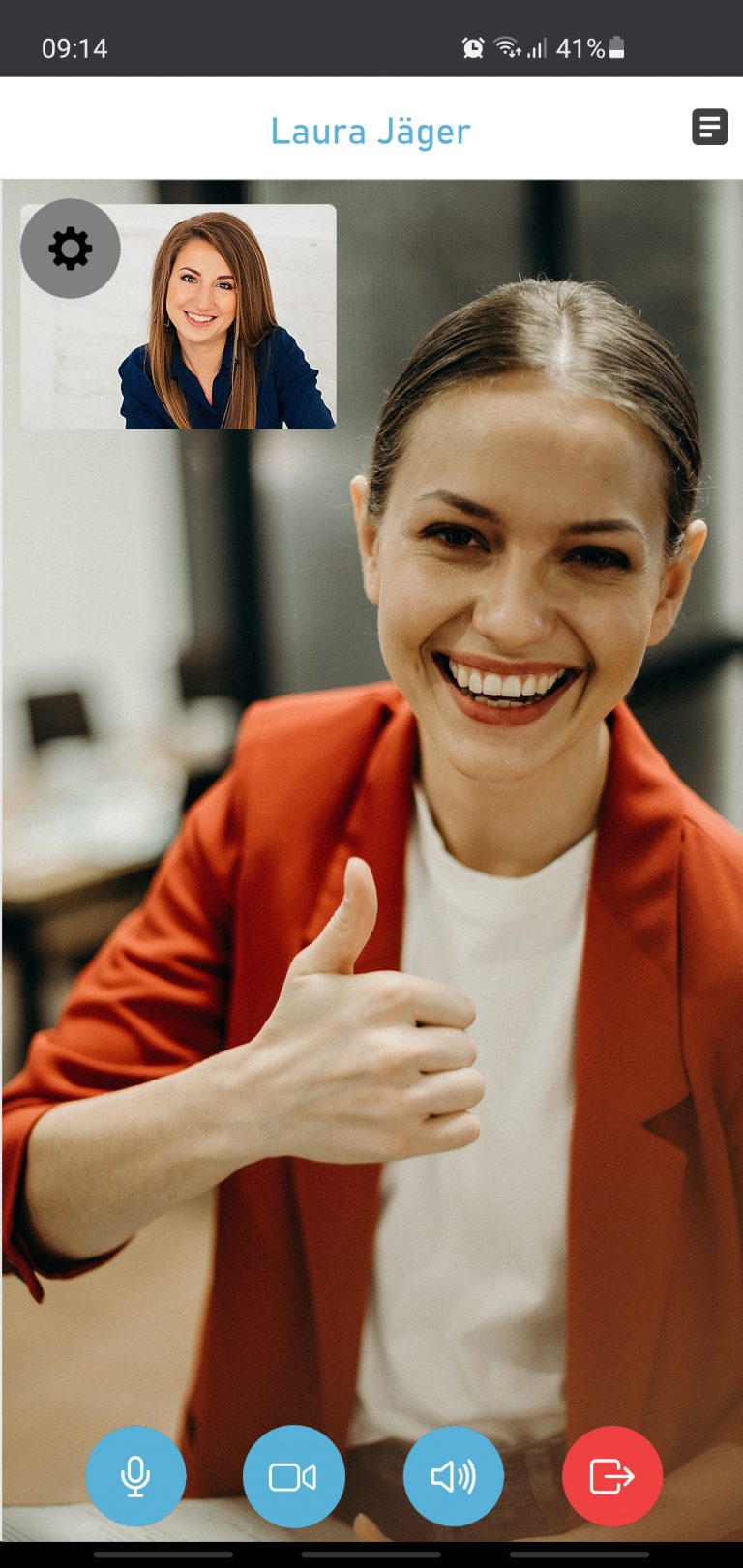 Matchmaking
Members of your community can see directly who is interesting to talk to. They receive relevant contact suggestions based on their interests and areas of expertise.
Smart Search
The intelligent keyword search can be used to search for people with specific interests or skills.
Newsfeed
In the newsfeed, members can post news and interesting content in the form of texts, images, documents and links. Discussions and exchanges can then take place in the comments.
Personal Profile
Every member can create an individual profile with contact data, texts, pictures, resume, etc.
MESSAGES
Members can use 1: 1 messages to establish direct contacts, exchange ideas and thus maintain and expand their professional network.
1:1 Video Chat
The video chat allows members of communities to call each other directly via video call. This allows personal conversations to take place directly on the community platform.
Advantages for you as organizer
Your own community
As the operator of the community, the data sovereignty and control over the platform lies exclusively with you.
Privacy Policy
With congreet, as a German company, you have a partner who meets all the regulations of the European GDPR.
Reputation
Occupy a certain topic and position yourself as an expert in order to expand your reputation.
Your own branding
Design the community according to your corporate identity. Colors and logos can be easily customized.
Evaluation & statistics
Get valuable statistics on your members' activities and identify trending topics.
Monetization
By integrating a marketplace or sponsored posts, the community can easily monetize.