Event-Networking and Community Software
Home_EN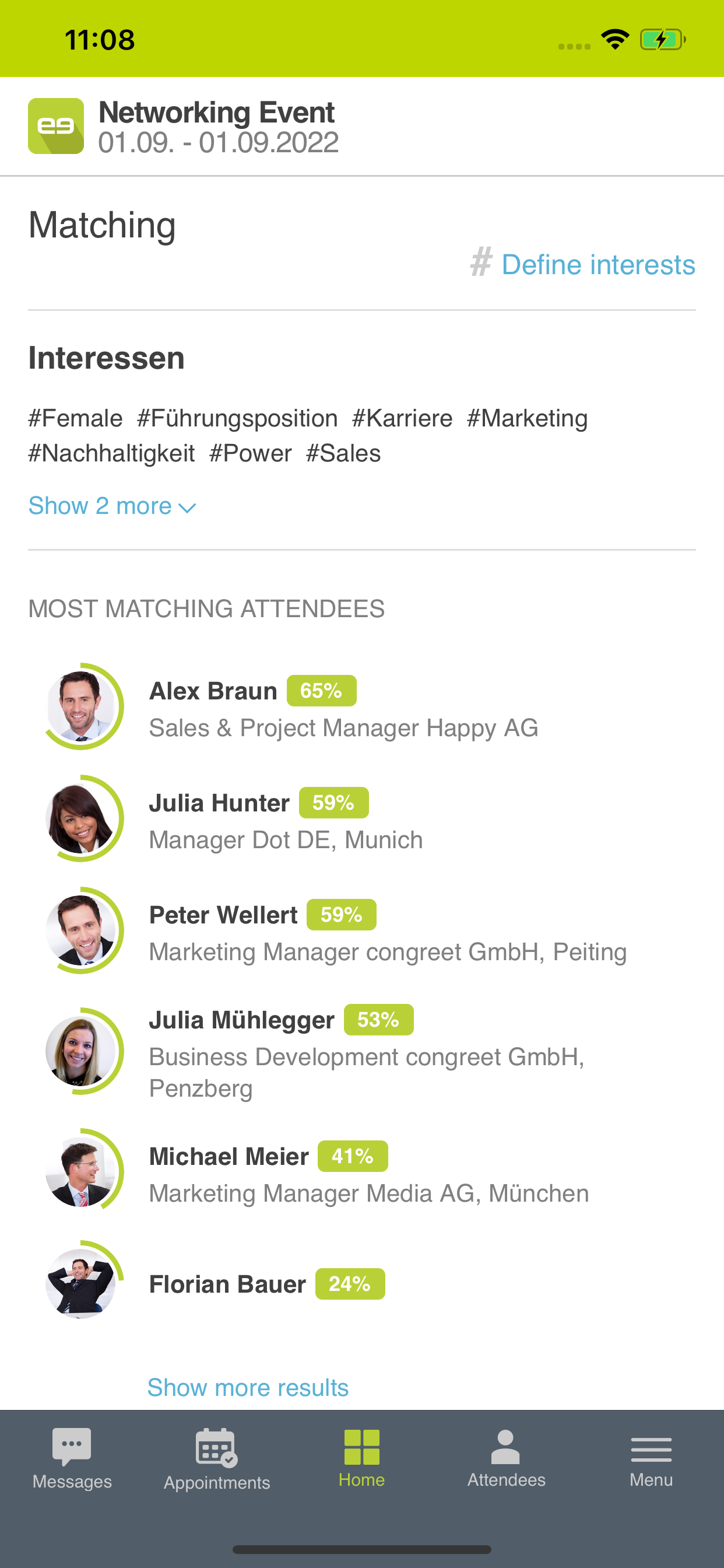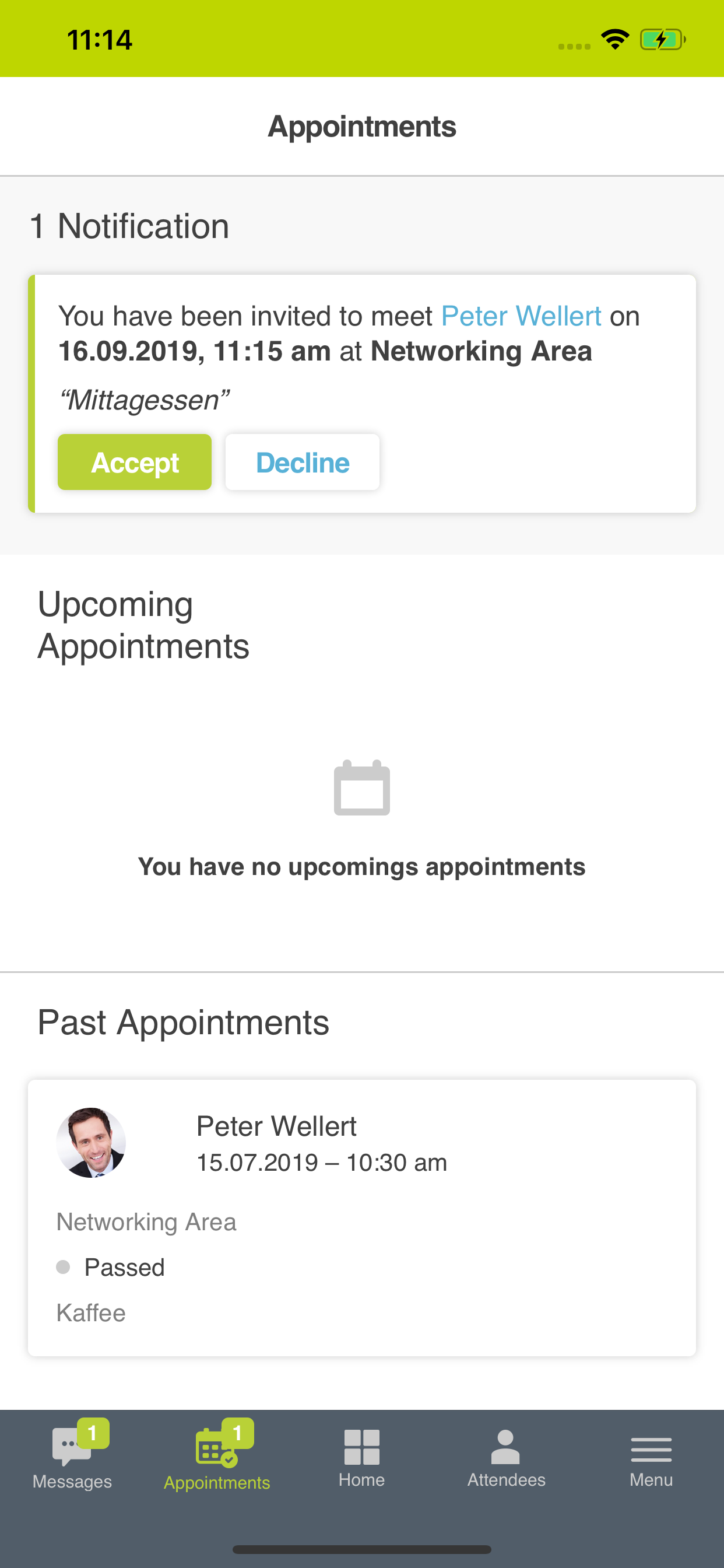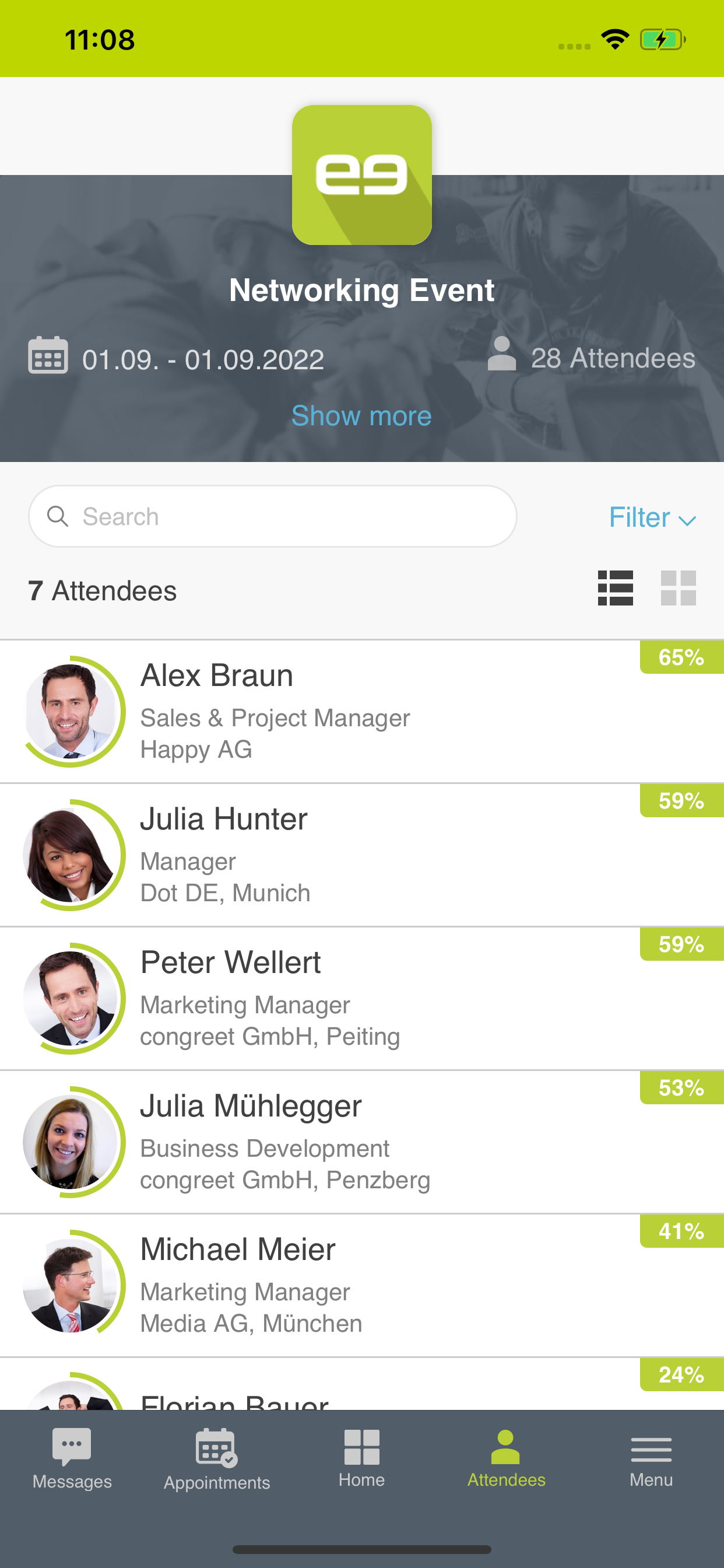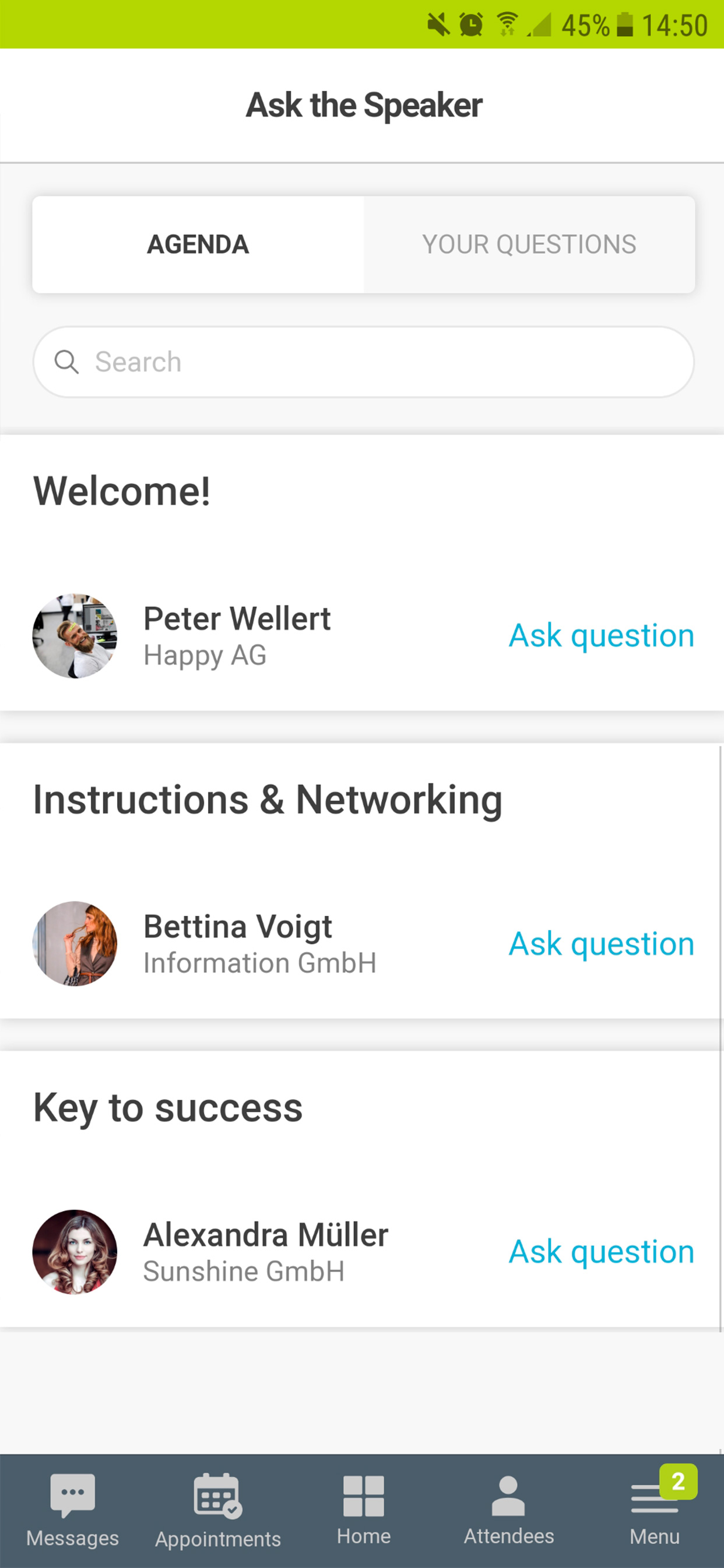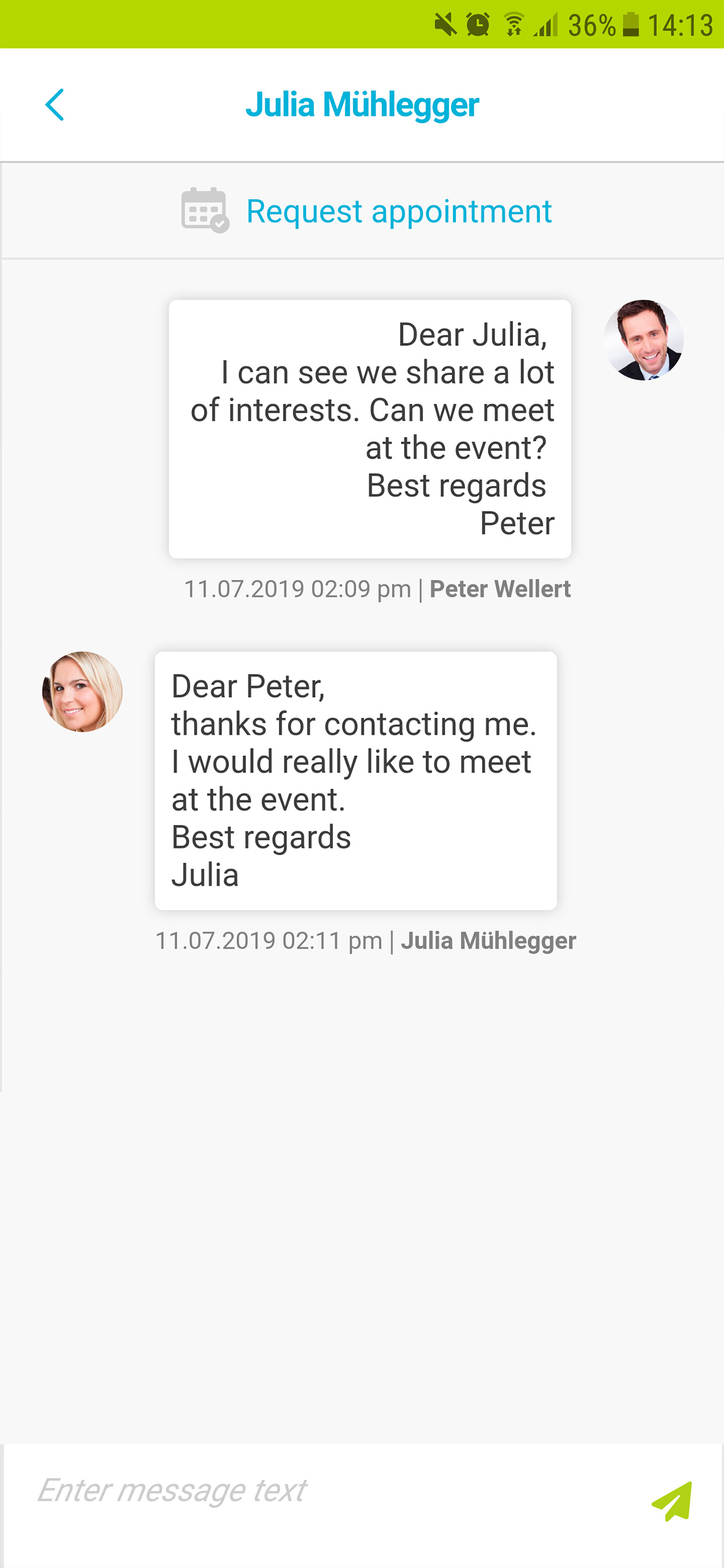 Matchmaking
See directly who you can meet at the event. Based on your interests, you will receive interesting contact suggestions.
Personal Profile
Create your personal profile to introduce yourself. The data you enter will only be visible to other community members.
Appointment
Contact other participants before the event. Or make an appointment directly on site.
Keyword-Browsing
Use the intelligent search to find exactly the people who offer what you are looking for!
Interactive Event Formats
Ask questions to Speaker or take part in votes from the organizer.
Messages
Get in touch with other people in your community and expand your professional network.
In May 2020, the Corona situation forced us to convert our two live trade fairs into an online event at short notice. With congreet we found exactly the right partner and platform to successfully implement this. We are thrilled! The first online event was a great success for both, companies and event visitors! The online platform is now an essential part of our events and we are looking forward to future events (live and online)!
Katharina Panholzer, Sabine Ostermann & Nicola Schackmann
Neuorientierung null-acht 12 GbR
Thanks to congreet, we were able to significantly increase the benefits for our event participants and gain interesting insights for us. congreet has been a reliable and competent partner for us in our joint projects to date, and has been able to adapt flexibly to our changing requirements while providing us with excellent support.
Thomas Brauner
Project Leader New Business, Euroforum Deutschland GmbH
With congreet, we provide our participants at selected congresses with a platform for networking in order to exchange experiences from different companies and practices. Matchmaking helps you to find the right partners quickly. For us as organizers, congreet is a strategically valuable tool that enables our participants to network quickly and easily at a seminar.
As an organiser, it is very important to enable participants in our trade fairs to network both analogue and digital before and during the fair. With congreet you can quickly and easily make business contacts and make appointments at the trade fair. We ourselves also learn more about our visitors and their interests.
Martin Stegmann
Director of Sales and Marketing, LOCATIONS Messe
The opportunity to network via congreet and to exchange ideas both in advance and after the event was without exception positively welcomed by our participants.
An important aspect for us is that the DSGVO has been correctly implemented and that data protection is taken very seriously. I would also like to point out the simple establishment of contact, contract processing and support as very positive. We were supported competently and quickly at all times. The customer is really the focus here. Keep up the good work!

René Wörfel
IHK Offenbach am Main
We were optimally supported by congreet in the implementation and design of our events. The participants especially appreciated the intuitive and easy handling of the tool. We are very happy to revert to congreet again.
Jana Fesseler
BioRegio STERN Management GmbH
On the one hand, it is only logical to offer a digital networking offer at a conference for digitisation and innovation. On the other hand, the app provides an overview of the people present, enables easy and quick contact – in a way that we are used to from private communication anyway – and thus creates the ideal conditions for a successful event experience.
Thomas Maurer
Founder & Owner FOOTBALL BUSINESS INSIDE
Due to congreet we had the possibility to communicate with our guests and exhibitors before the event, but also to inform them about upcoming lectures and presentations during the event. Through congreet, all participants had a platform for networking, making appointments, but also for staying in touch afterwards or asking questions. A big advantage is that we can quickly and easily find out what the guests are interested in and which areas we need to develop further. The support from congreet is fast and uncomplicated, which made it very easy for us to work together.
Christiane Göthlich
Director of Sales & Business Development. Holiday Inn Munich – City Centre