The advantages of the chat function are obvious. When congreet provides interesting contact suggestions, you naturally want to interact and get in touch with these people!
1:1 Chat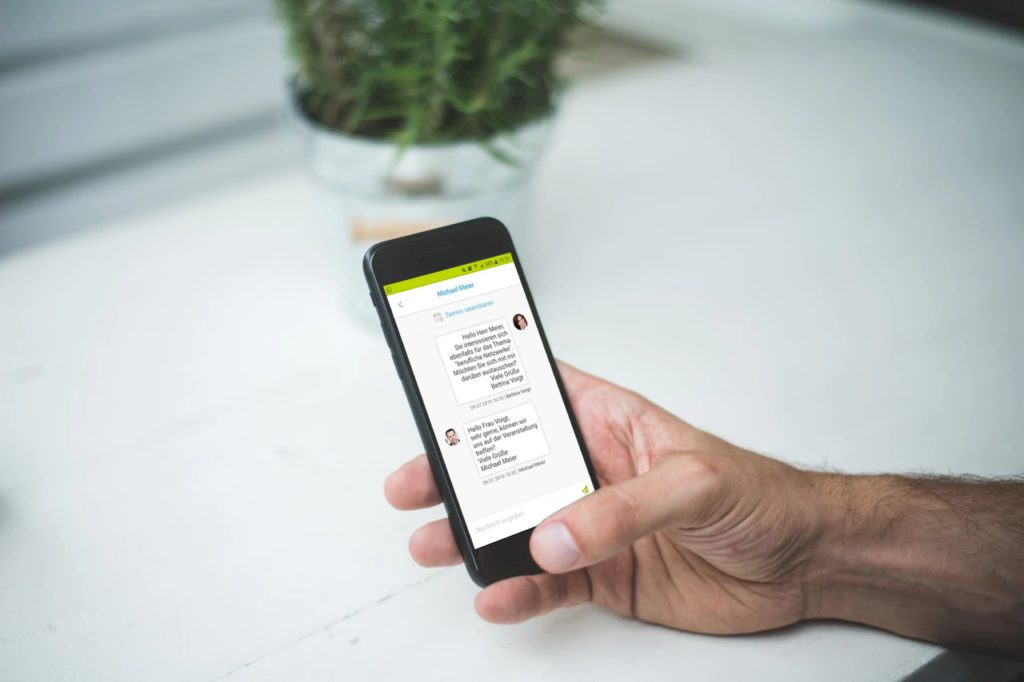 Via direct message you can get in touch with each individual participant directly in the app. If the app is used, users receive a push notification on their smartphone with every new message. Web users have the option of being notified by e-mail when a new message is available at congreet.
Since the new basic data protection regulation, many people are uncertain about who they can write to. At congreet, every member can be contacted – because the goal is to join in order to get to know people.
Edit and delete messages
Especially in a business context, when dealing with each other professionally, spelling and typing errors are extremely unpleasant. Therefore, congreet has the function to revise and improve sent texts. So that small typos can be corrected afterwards, or additional content can be added to a message. Since this also allows the content and meaning of the message to be changed afterwards, an "edited" tag is always added to an edited message. This increases transparency and fairness.
The system behaves similarly with messages deleted afterwards. Each message sent can also be deleted by the sender. However, the chat partner will be informed by the system with a small note. This is because even deleted messages can change the meaning of a conversation afterwards.
Sending files
The software also allows attendees to send files, images and documents via direct messaging. So they can share files of up to 20 MB in size with each other.