"I have received the invitation mail to congreet, but I have not had time to register yet. Can I make up for it now?" Organizers often receive this question during the event. Registration is of course still possible at any time. Just open the invitation mail and follow the personalized link.
In order to make this process as easy as possible for participants, the congreet team offers direct registration and personal support by having up to two congreet employees at the event to take care of all services regarding the app.
Direct registration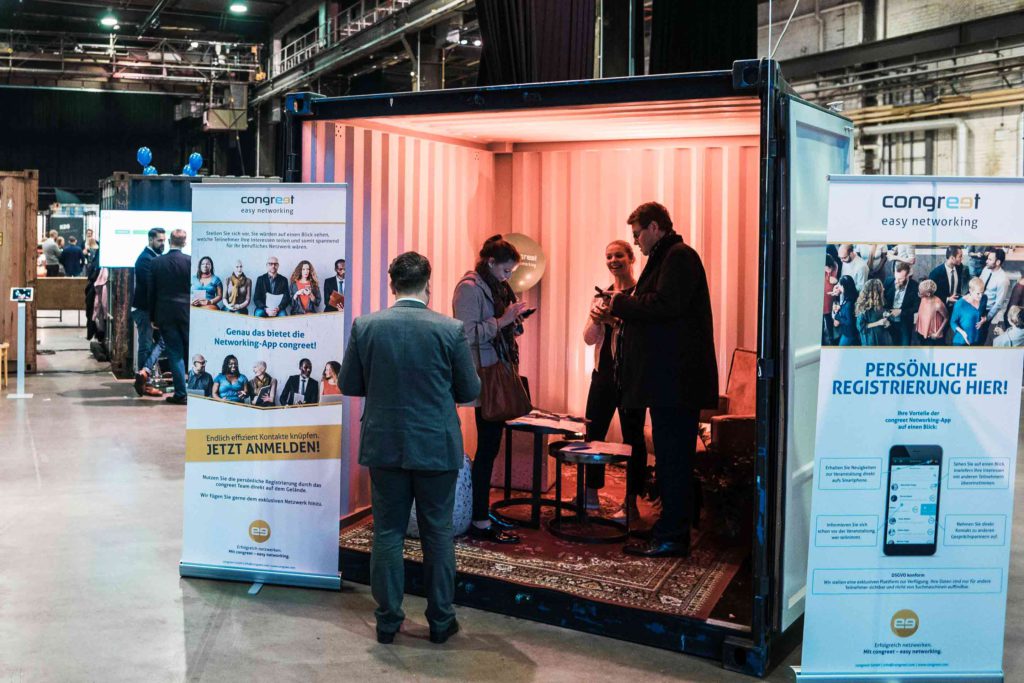 For attendees, this congreet premium support offers an easy and fast way to join the networking app on site. To do so, the attendee visits the congreet support booth and only needs to fill out a form and set a password. This is necessary for on-site registration for data protection reasons. The congreet team will take care of everything else. Afterwards, the attendee can simply log in and participate in online networking.
Questions about the app
If you have any questions regarding the use of the app, the congreet team will be happy to help you. This way, you as an organizer on site have one less topic to worry about. All questions regarding the app can be easily forwarded to the congreet support team.
Organizational matters
The more features event organizers want to use, the more tasks might also have to be done on the day of the event. For example, setting up the "Ask the Speaker" module on site or starting live voting. And maybe even send a spontaneous broadcast. On request, the congreet team will be happy to take care of this for you, so that you can focus entirely on your participants and a smooth event.
You can book Premium Support in addition to every event package. Please contact us to discuss costs and handling.