The video chat allows participants of events or members of communities not only to communicate via text messages, but also to call each other directly via video call. Members can use the feature for a direct call or select the "video chat" option when making an appointment. This allows the appointment to take place online and both participants to join the room at the agreed time.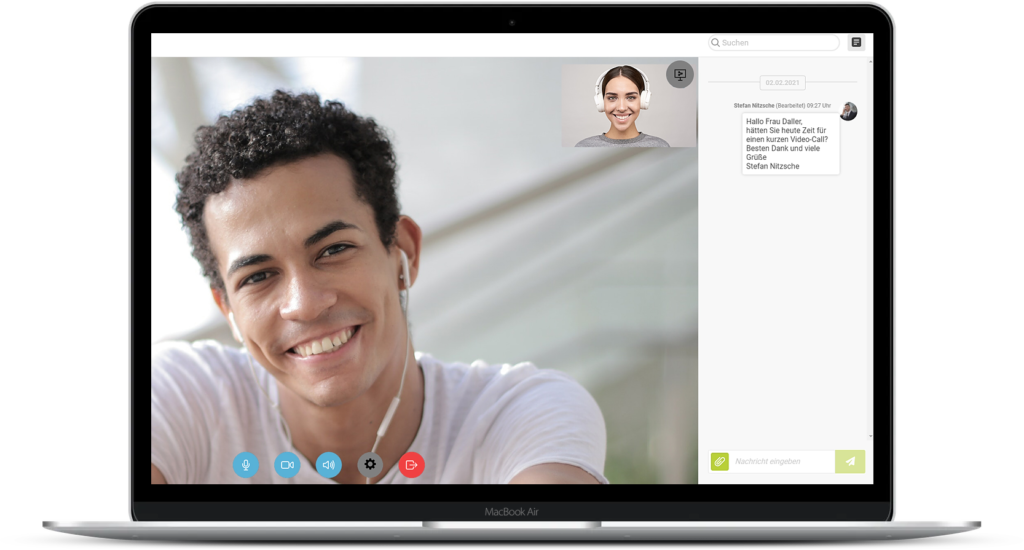 Video Chat options
If a participant starts a video chat with another participant, the latter receives a notification in the application and can also participate. Both participants are now "audio only" in the room and can already talk to each other. If a video chat with a camera is desired, it can be activated very easily. As we already know from other online meeting tools, the screen can also be shared with the other user in the congreet system in order to share presentations or other content.
The integrated text chat is available parallel to the video to share links or images during a conversation.
How it works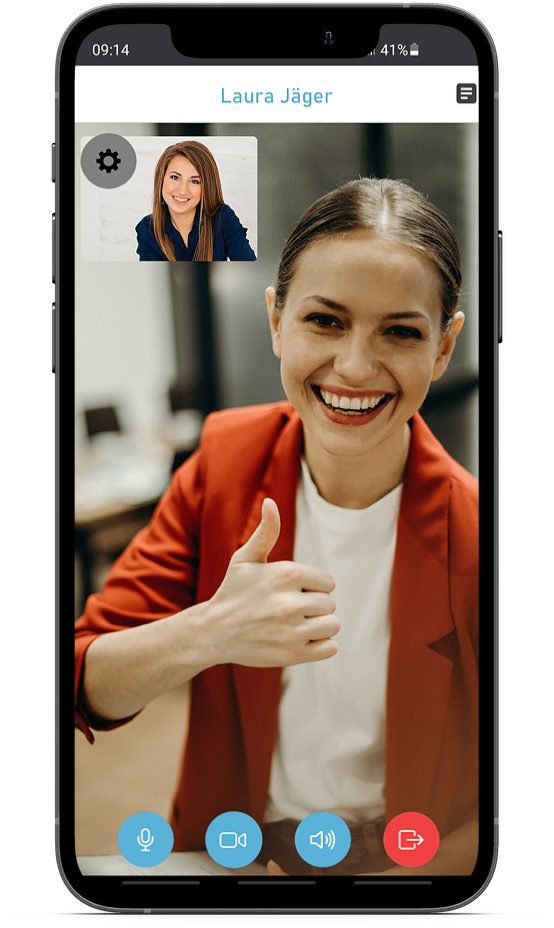 If you would like to offer the video chat module to your target group, please contact us. We will be happy to activate the module for you. Now you can determine for which participant groups the video chat should be available, or whether simply all users may make use of this feature.
As soon as the module is activated, participants will find an icon in the member list that starts the video chat. Additionally, this option is located in every profile and text chat. When making an appointment, there is an option to schedule an online appointment. A link is now provided as a location, which can be clicked by both participants at the beginning of the appointment.