An important part of an event app is information about the agenda, speakers or directions. In the "event information" area, organizers can tell their participants interesting facts about the event.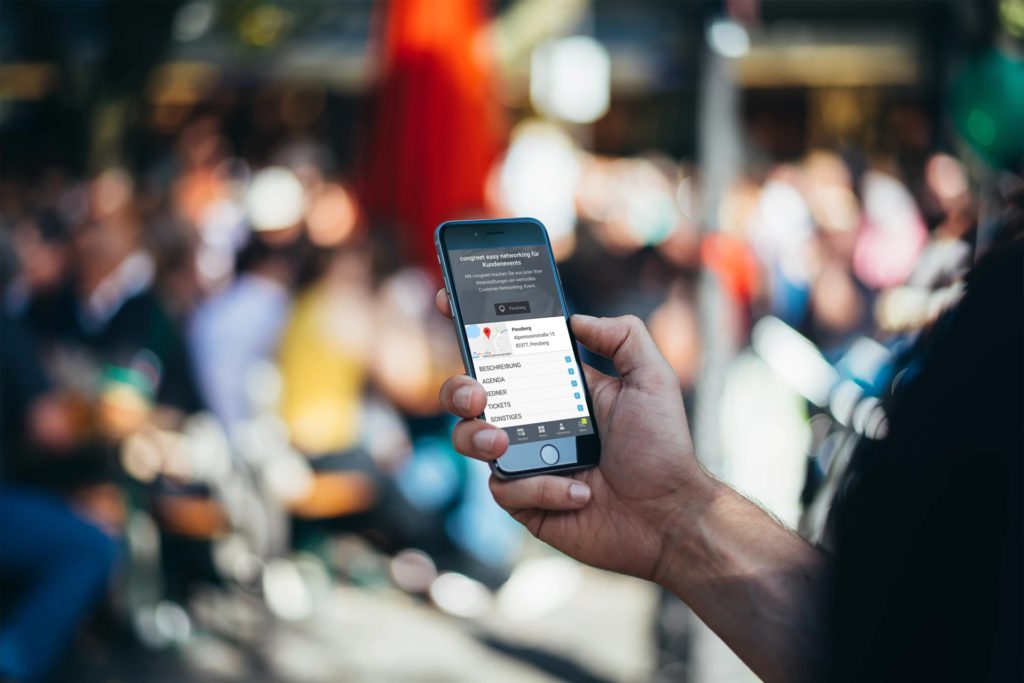 As an event organizer, you can use an HTML editor to insert and design your event information individually. The interface offers the option of adding a logo and a short and detailed description of the event. In addition, you can fill all other pages with completely individual content.
For attendees, the different information is displayed on different pages that can be reached via navigation. You can either use the descriptions provided by the system as navigation points or set new ones. For example, you can insert a room plan instead of a speaker as specified.
If you have already maintained and designed the agenda on an external website, you can also easily link content from external websites and load it in the application. The system then displays these pages in an iframe on the information pages. Perfect if there are changes at short notice. You can then enter these changes on the Web page and they are automatically transferred to the app.