congreet features at a glance
An overview of all functions of the event and community software. The combination of event and community features is possible at any time.
LP_Features_EN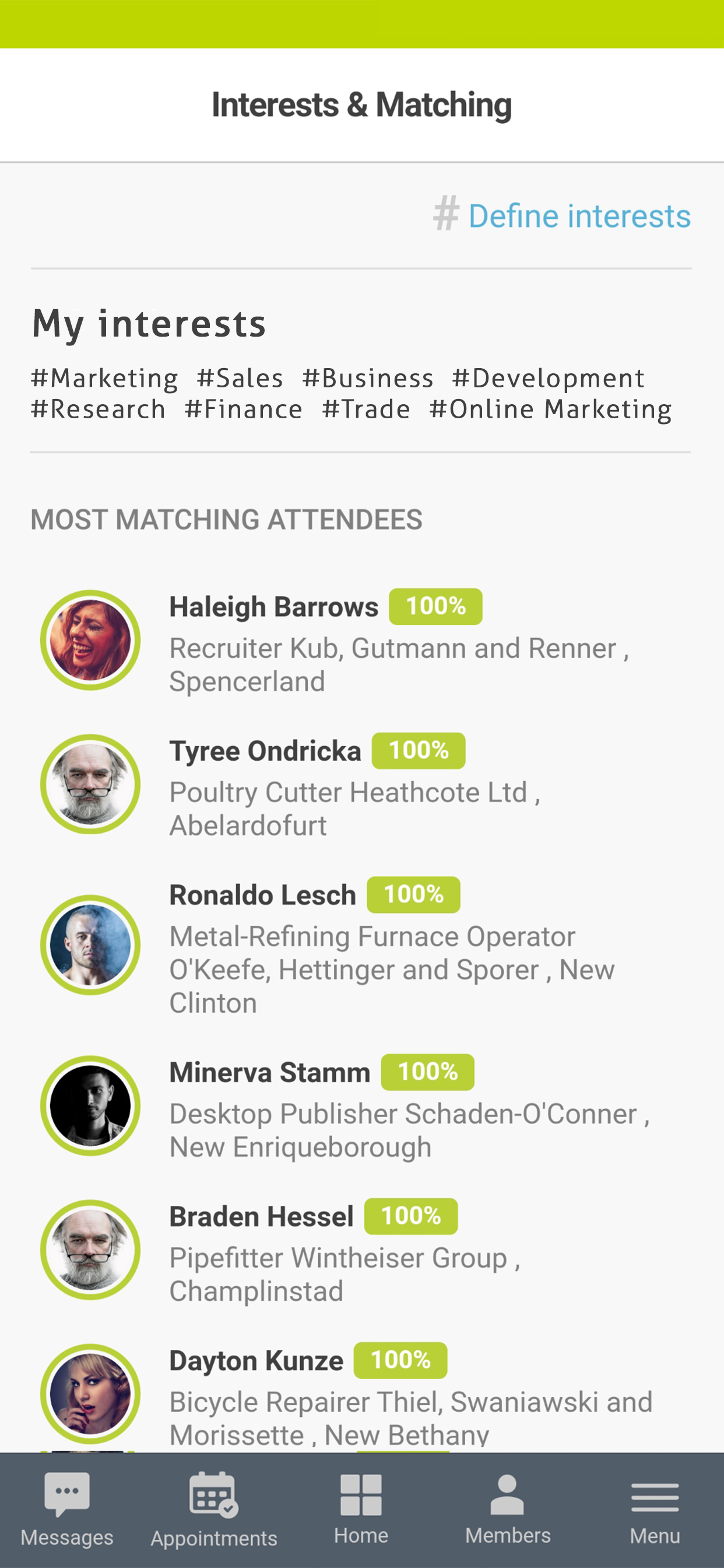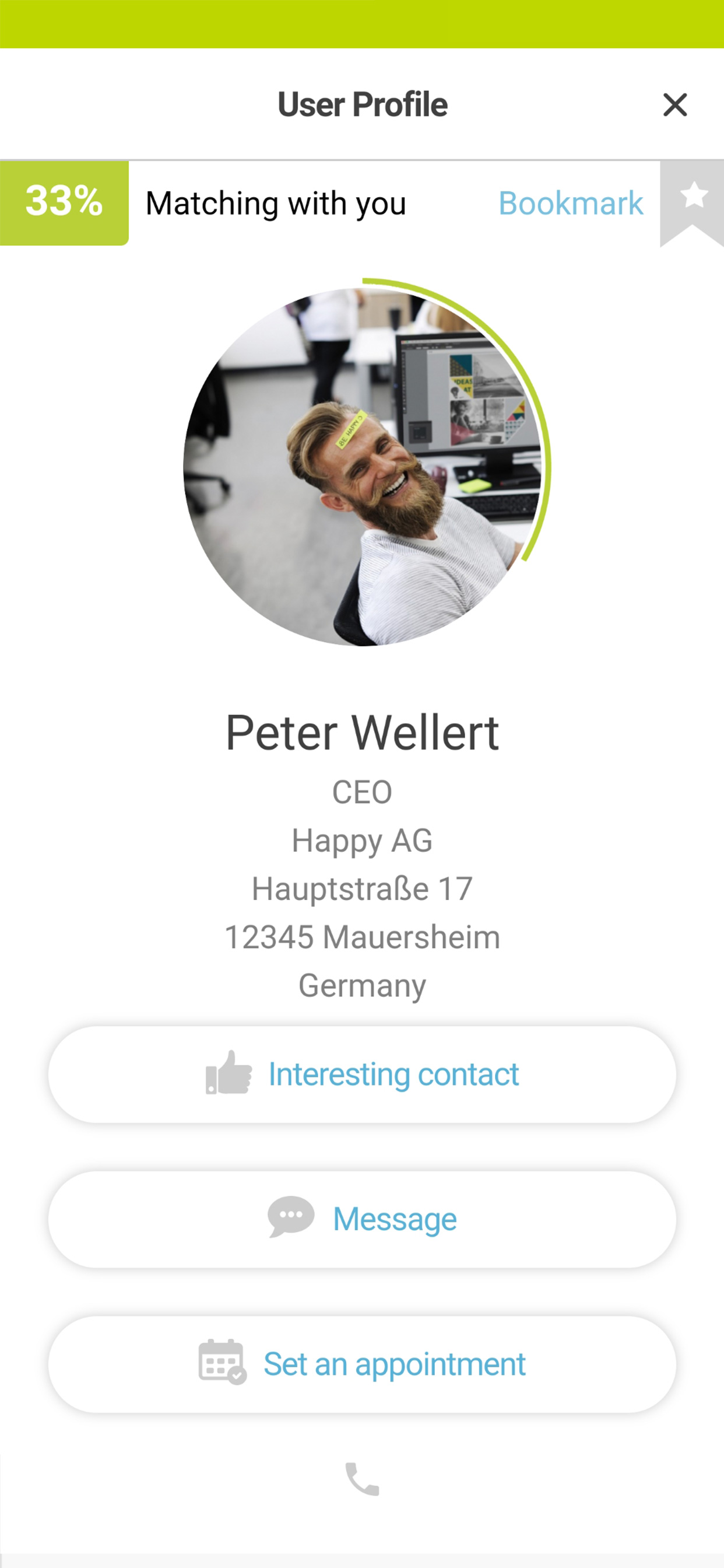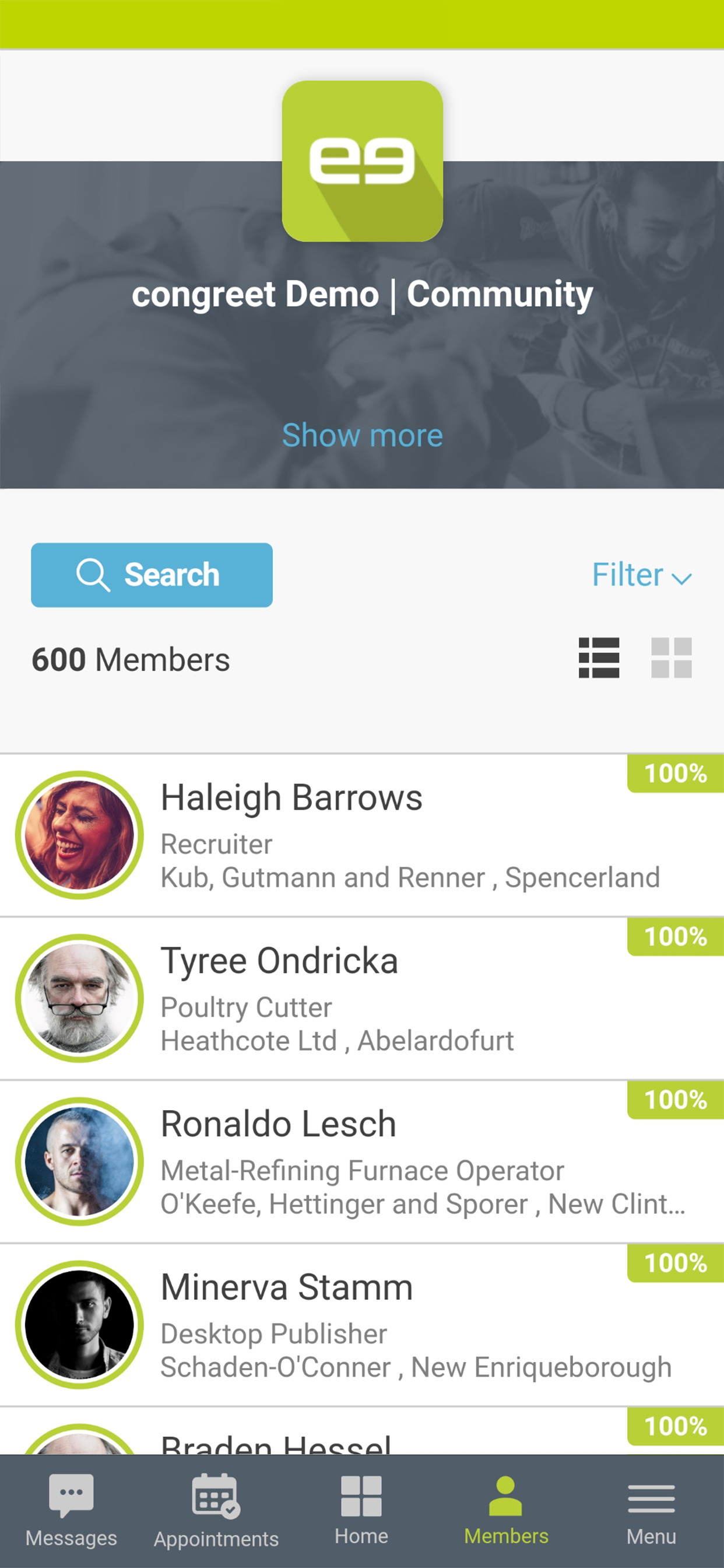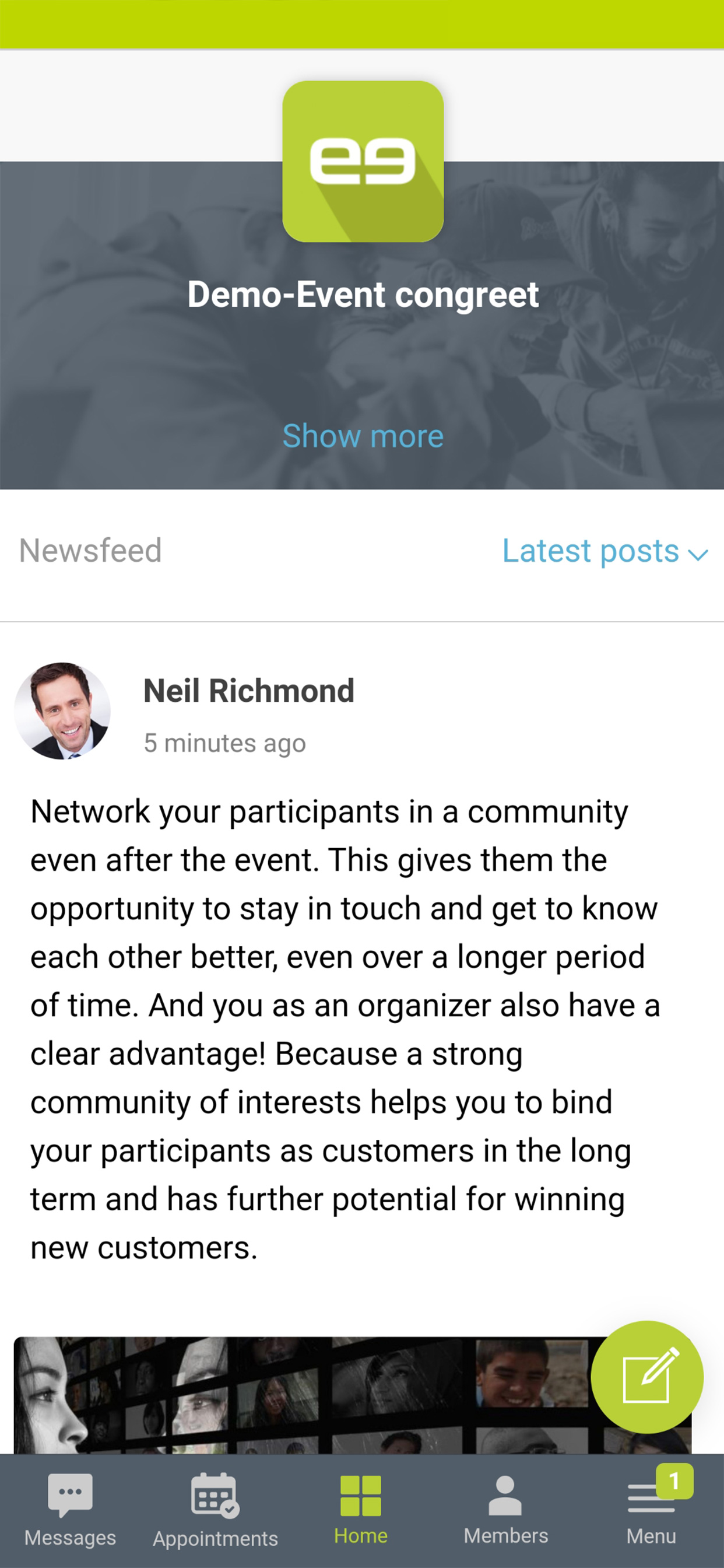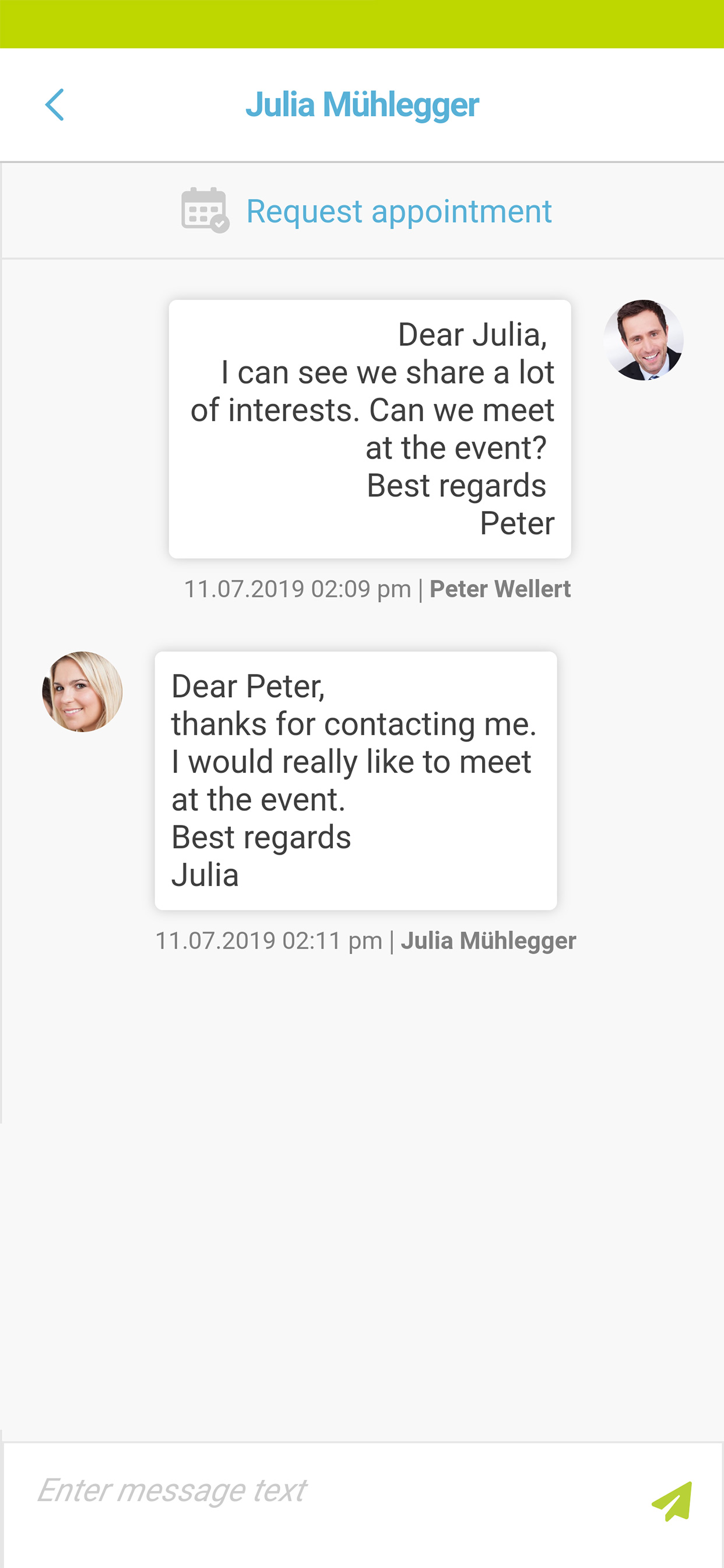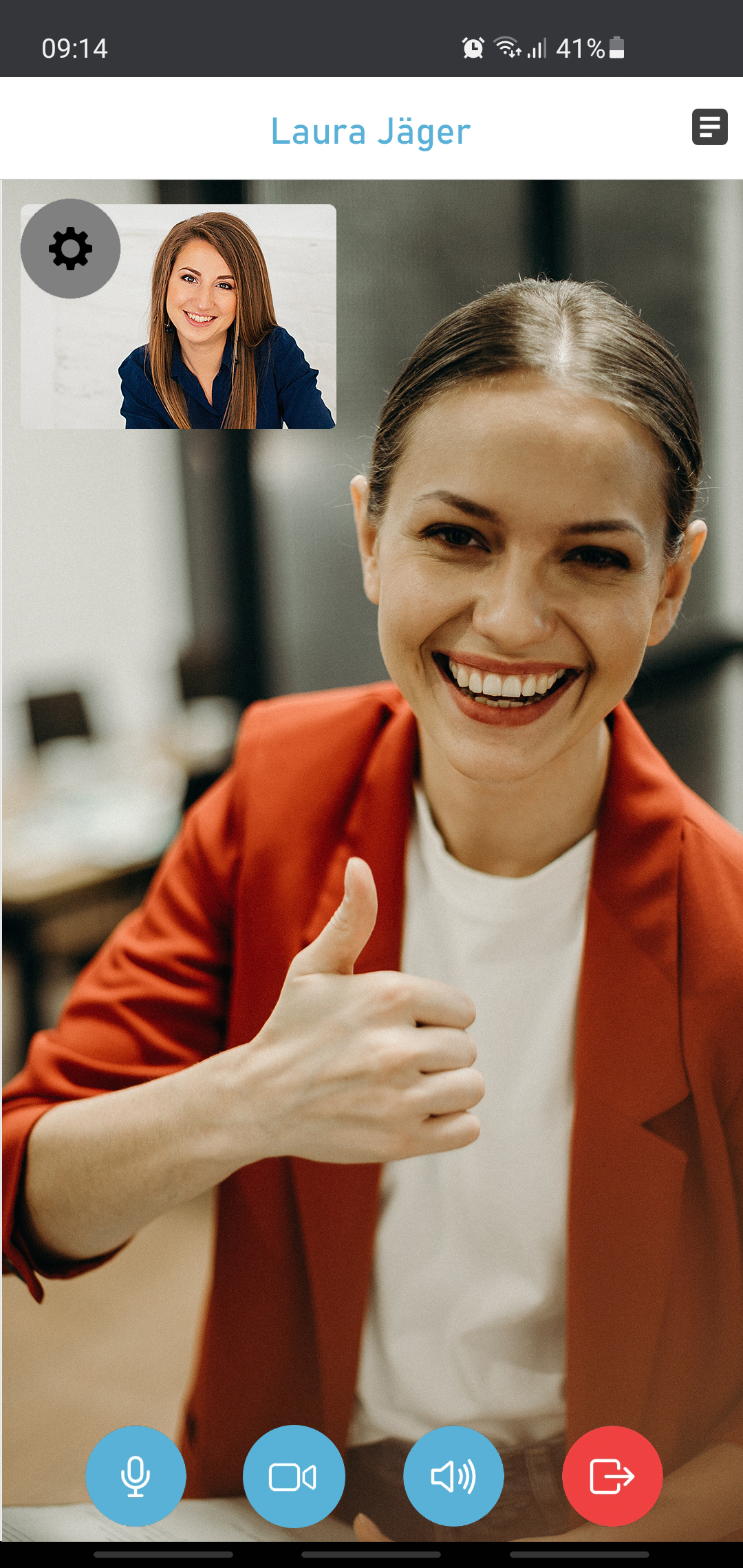 B2B - Matchmaking
By selecting predefined interests and competencies, members can structure their profile. On the basis of this, interesting contact suggestions are created.
Personal profile
Every member can create an individual profile with contact data, texts, pictures, resume, etc.
Keyword-Browsing
The member or participant list can be searched via the free text search. The search by interests and competences filters members who offer what others are looking for.
Newsfeed
In the newsfeed all members can share posts, pictures, documents and external links with the (event) community. Using the comment function, an active exchange on various topics initiated by members can then take place.
Messages
Direct contact can be established via 1:1 messages and thus the professional network can be maintained or expanded.
1:1 Video Chat
The video chat allows participants of events or members of communities not only to communicate via text messages, but also to call each other directly via video call.
For attendees and members