Downloading another app yet? While apps were a real hype a while ago, today many users are at war with the download of these mobile applications. Limited storage space is often the main reason for this. But as is usually the case, technology is evolving and for quite some time now there is the – for many still unknown – Progressive Web App, which solves exactly this problem.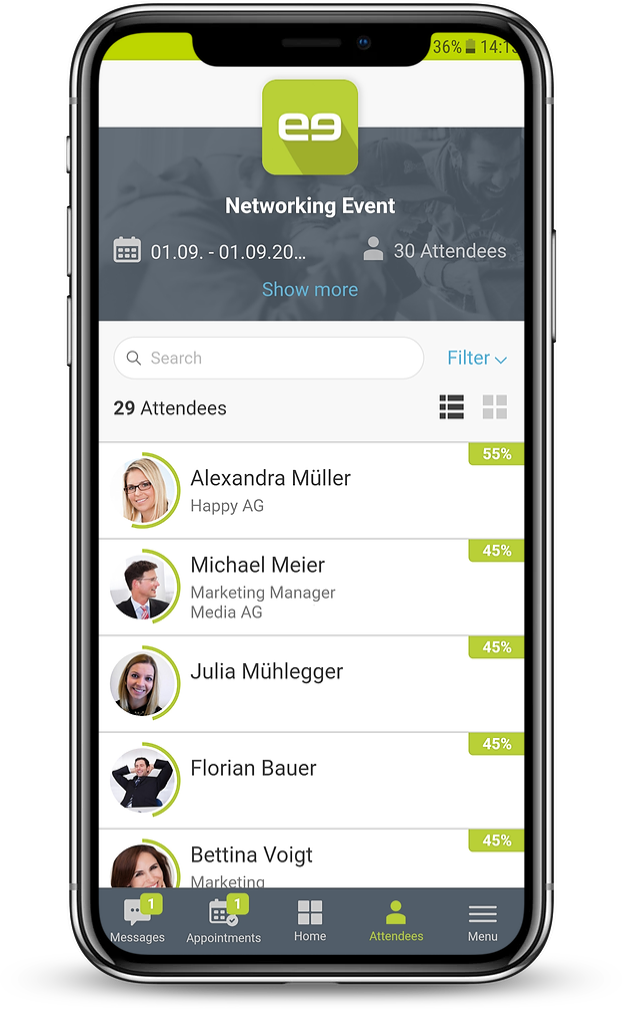 A Progressive Web App (PWA) is a website that has specific characteristics of a native application and is designed to improve the user experience on mobile devices. Like a website, a PWA can be activated by typing a URL in the address bar of the browser, and is similar to the "look and feel" of a real app. However, it is an app without download.
If you then add the shortcut on the home screen of the mobile device, the PWA behaves like a native app. Progressive Web Apps are therefore often seen as a combination of an app and a responsive website. The PWA combines the advantages of both development approaches by providing app features that users are familiar with.
This makes the PWA a popular alternative to the native mobile app. It can be called with any browser and is very responsively built. It can use all functions and the mobile design of native mobile applications.
congreet users can also take advantage of all these benefits. The classic app is still available in the stores (AppStore and Google Play). In addition, there is also the mobile website, which functions as a Progressive Web App, with all the advantages described above. However, the native app for download has one advantage: Push notifications to the smartphone can only be received via this type of app so far.