In addition to the newsfeed, the group chat function offers another option for active exchange among event participants or community members. Within the message function, participants can join themed chat groups and discuss different topics with several people. The congreet software offers various options for this.
Public chat groups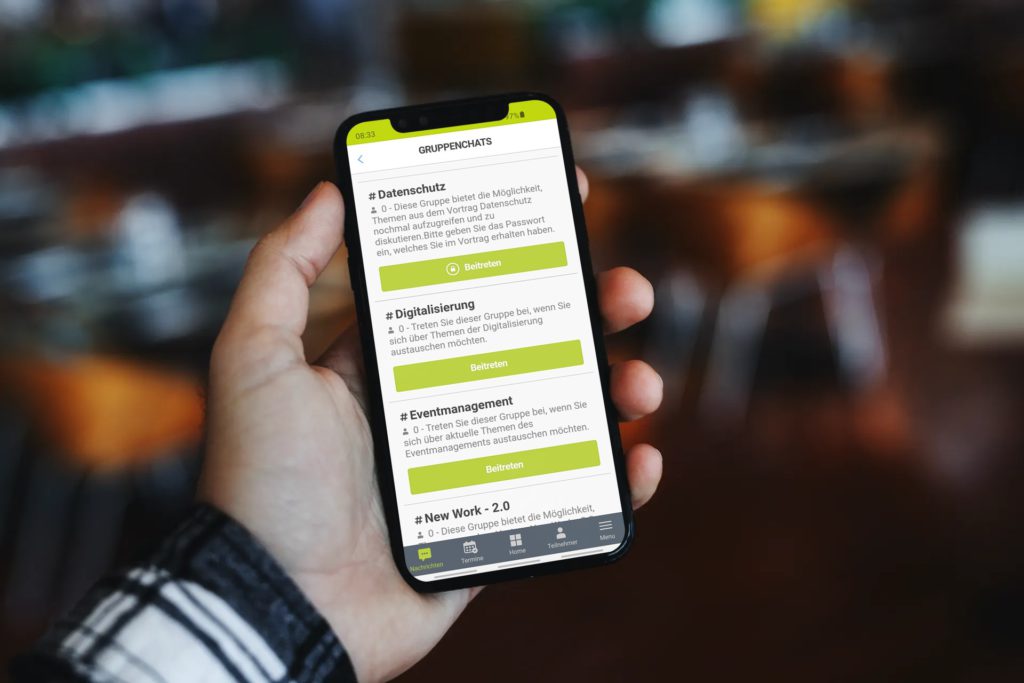 As the name suggests, public chat groups are visible to all members of an event or community. Anyone who wants to can join the group and participate in discussions. There are no restrictions or access controls. Available public chat groups can be found in the messages section.
Password protected chat groups
The owner of the chat group (currently the organizer of the community or the event) has the possibility to secure the access of a chat group with a password. So only those who know the access password can join.
A possible use case in the events section is to open a discussion after a speech about it. The password is shared in the speech and only the attendees of the session can join the discussion. This is an advantage for all attendees to be able to ask questions that are also relevant for the others.
Private chat groups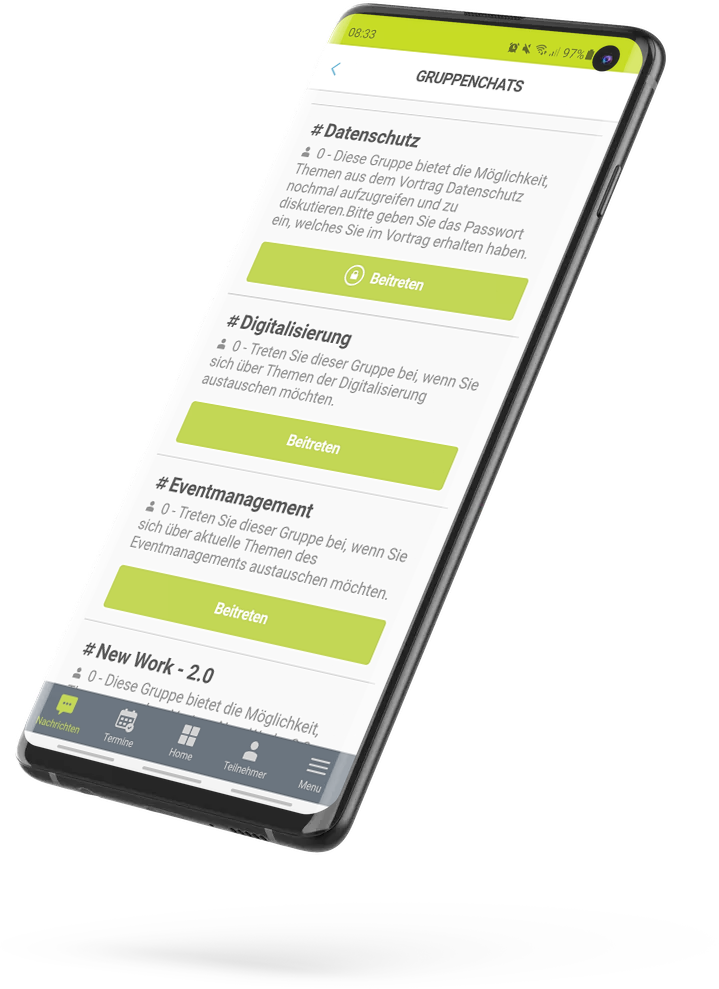 Private chat groups are only visible to those who have been invited to join. All other people don't see that this chat exists. This option is useful for anyone who wants to discuss non-public topics. The organizer of the chat group has the option to invite members. Only after the invitation has been accepted, he or she will be a member of the conversation.
Moderators of chat groups
To moderate and organize the chat group, several users can be named as moderators. They will be given a tag below their name so that their status is visible to others. In addition, moderators have the right to delete inappropriate posts from other members. If a member repeatedly disregards the rules and sends misplaced messages, the moderator can also remove this person from the chat group.
Admins of chat groups
In order to get support in the administration of the group chat, group chat admins can also appoint additional administrators (=owners). These have now the same rights as the initiator of the group chat. This includes, for example, editing the group chat info, inviting or deleting new participants, naming moderators and even having the moderator role. Moderators and also owners of group chats can be "freed" from their role at any time.