With keyword browsing, participants can now identify interesting people even more easily and precisely.
Based on the selection of one's own interests, interesting contact suggestions are already made by the system during business matching. These contact proposals show the participants who share the most common interests with their own profile.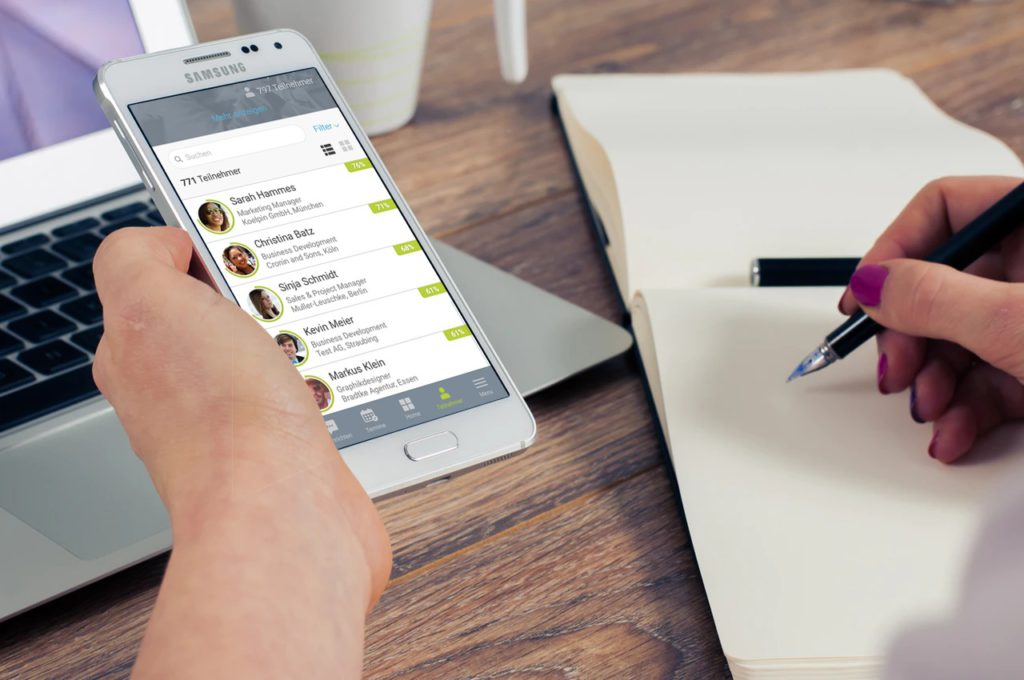 In addition to this, there is now also the possibility to search for persons with certain interests independently of your own selection. Thus, participants can select dedicated keywords or combinations of keywords in the query interface. The right people are returned accordingly. This feature is particularly exciting if you are looking for support or a discussion partner in a specific environment or on a specific topic. You can simply select the appropriate keyword and the list of results will only contain the people who have entered this keyword in their profile.
Together with the free text search, which scans the entire personal profile for the corresponding search term, keyword browsing is the feature that enables even more focused networking.